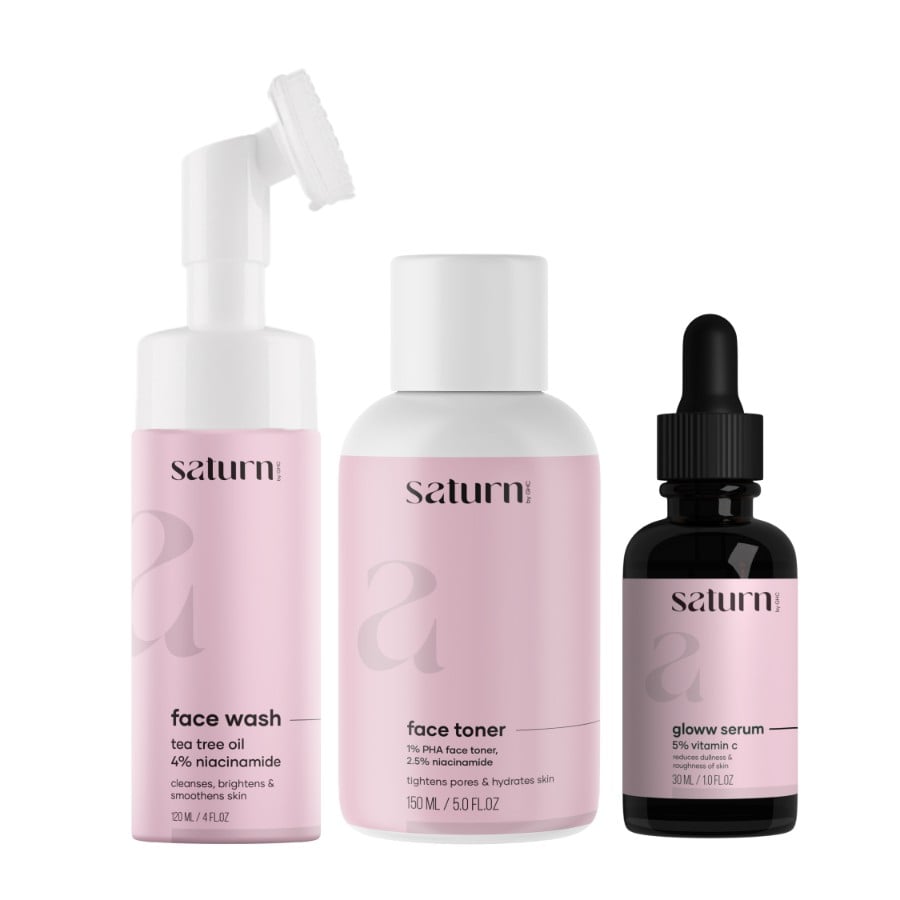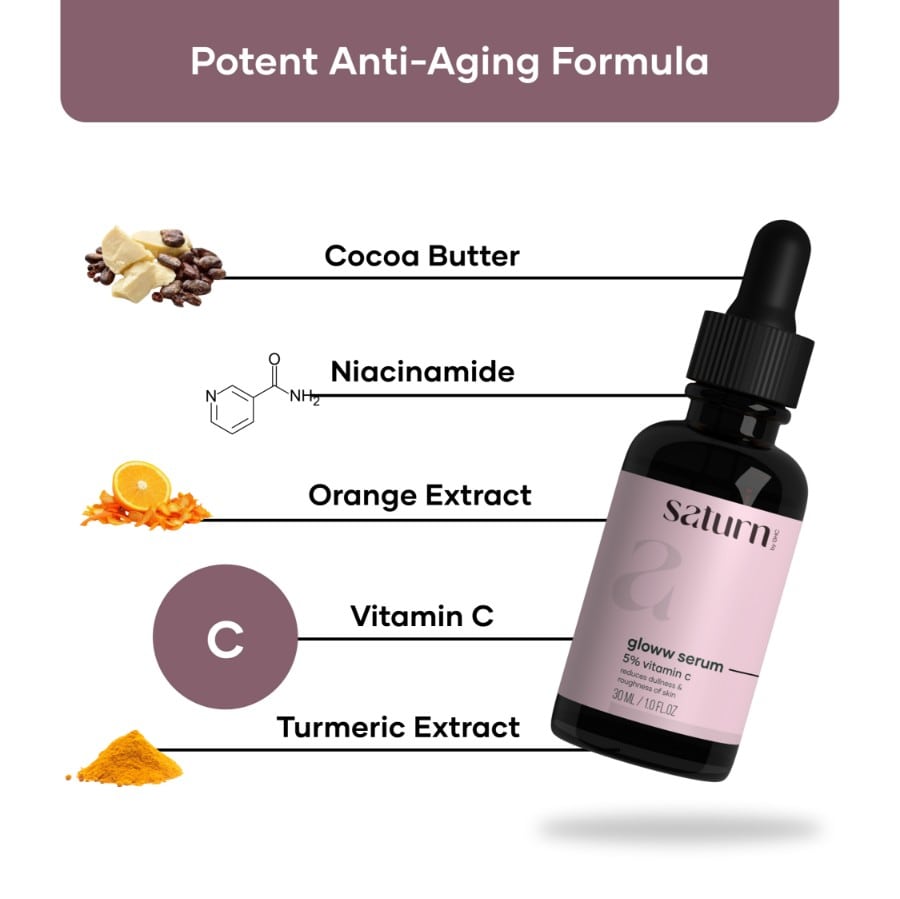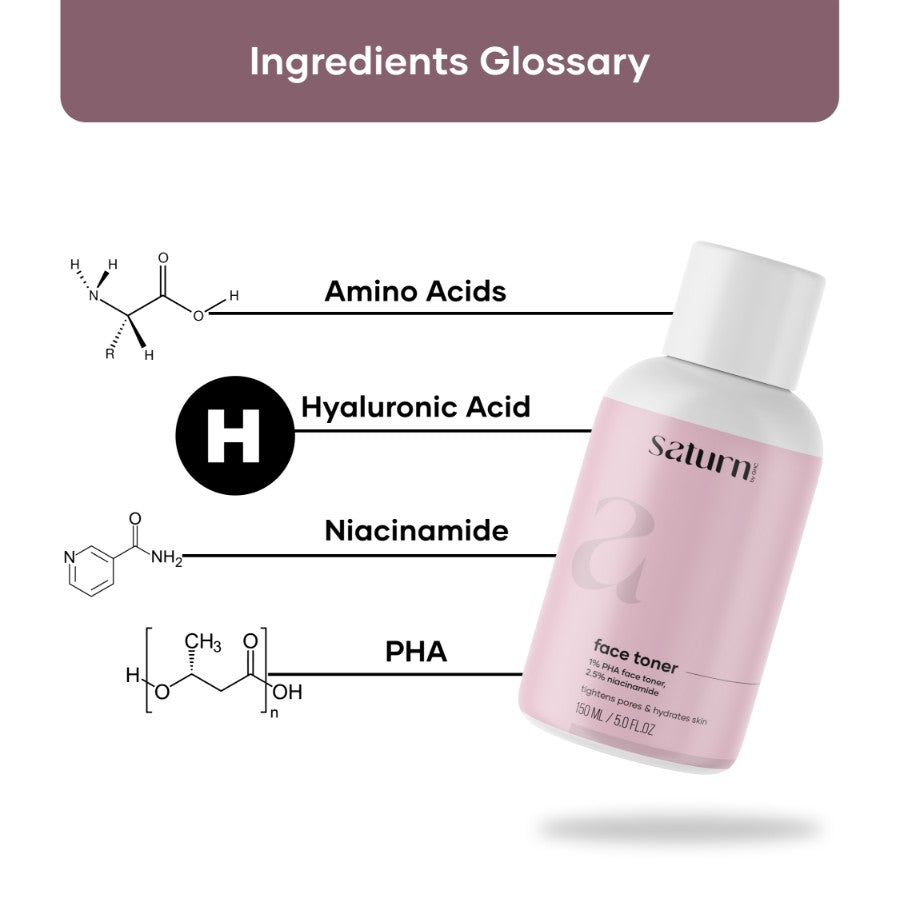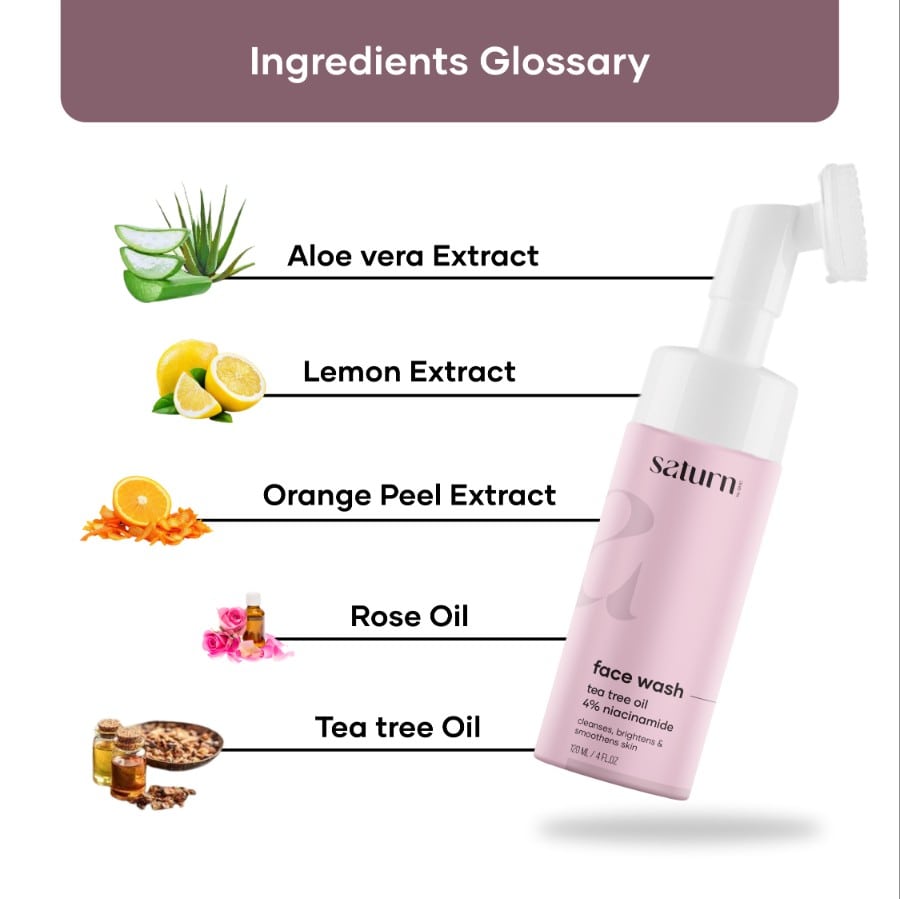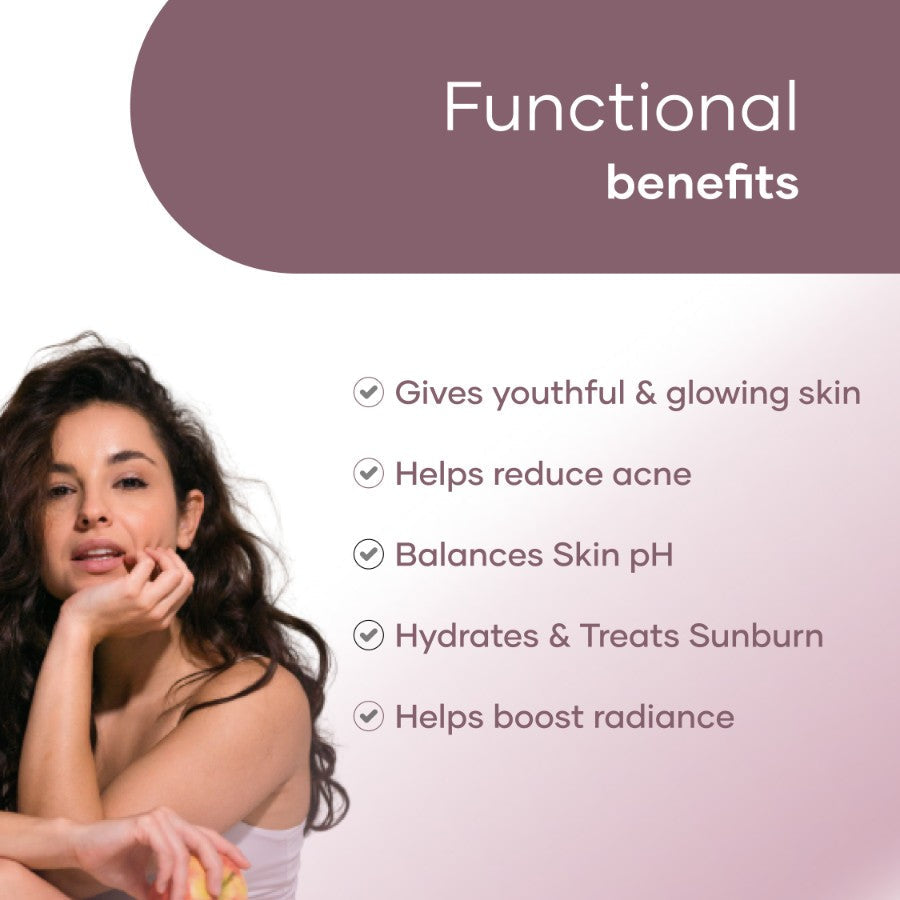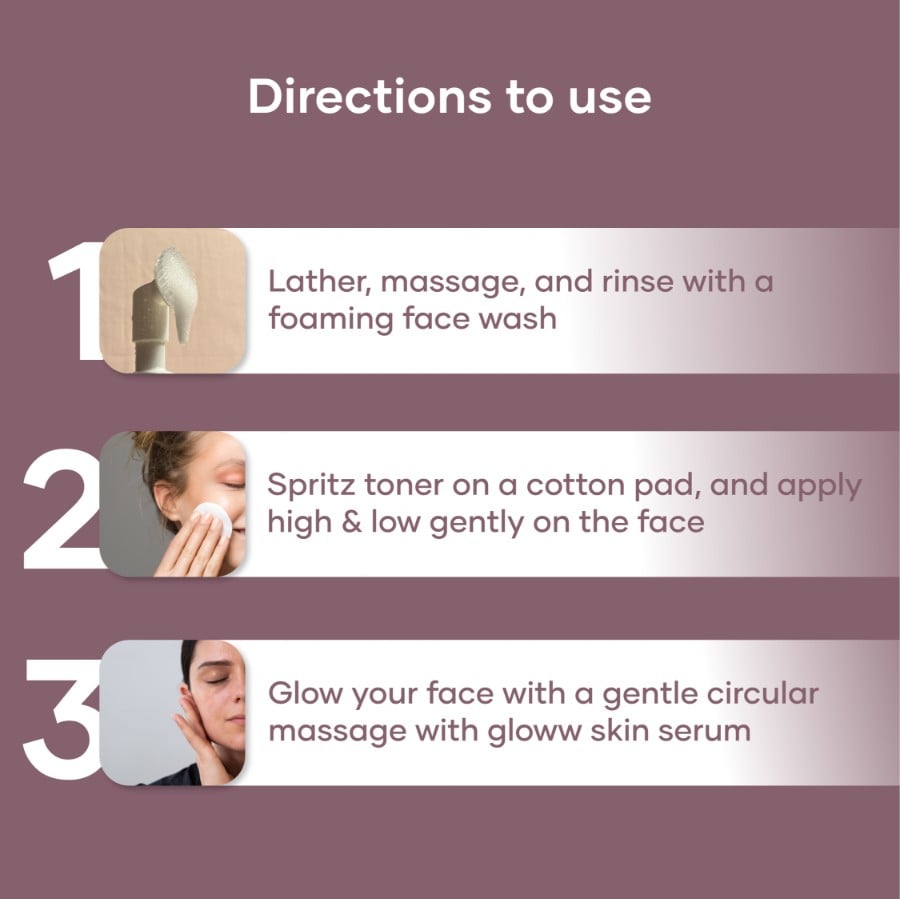 Rs. 899.00
Regular price
Rs. 1,797.00
(49 %OFF)
Flat 20% OFF :
Use code

'FLAT20'

to get 20% OFF
Prepaid offer :
Pay online and get EXTRA 10% OFF
STEP 1
Lather, massage, and rinse with a foaming face wash
STEP 2
Spritz toner on a cotton pad, and apply high and low gently on the face
STEP 3
Glow your face with a gentle circular massage with gloww skin serum
Latest BUZZ
The startup provides a full-stack solution for patients with conditions like hair fall and weight loss, amongst others.
The start-up provides a full stack solution for patients with hair fall and weight loss.
one of the few Indian brands that offer free consultations ... health and wellness issues.
Got featured in Pitch Book as one of the leading wellness and healthcare brands.
Priya, 27
---
After coming from a trip, I got acne & pimples on my face that weren't going even after trying the skincare available in the market. I was unaware of the reason. After several trials, I consulted experts online at Saturn and the products they prescribed me suited my combination skin really well. Now, I'm back with my clear and healthy skin.
Ankita Joshi, 32
---
The wellness category of Saturn is just outstanding. It has so many products and I use a lot of them. It has helped my health in an extremely positive way. If you want to be on the safer side with your health and yet get the healthiest state of your body, go for it.
Niharika V, 21
---
I absolutely love the biotin gummies from Saturn. It has transformed my skin and hair health from dull and lifeless to bright & healthy. I never thought that such amazing gummies existed that took care of your skin, hair, and health all at once. Now I know why it's known as a "bestseller".
Manisha, 36
---
The haircare range of Saturn is so wide. Variety of products to choose from and the best part? The ingredient list is to die for. It's good to see such ingredients that our grandmothers used are now being used. Half of my routine is from this brand and I'm gonna continue it this way
Satisfied
Face gets a freshness after using it, fragrance is also fine ...Skin will not get dryed up ..I rate 5 * quality product.
Excellent product
I am so worried about my skin but since i used saturn vitamin C foaming face wash, it makes my skin glow and soft. It deeply cleanses skin and made with natural ingredients. It is safe for all skin types and easy to use. I really liked it bcoz it is best for my skin.
Value for money
The toner is very light and gets easily absorbed in the skin in no time at all. Upon application, the face looks plump and rejuvenated. The mild shell of green tea is soothing and refreshes one while getting ready. The quantity is also ample, considering how little is enough for entire face.
Excellent product
This face wash is just amazing.. provides instant clean and clear skin with a shining effect. My skin feels so soft without making the skin dry Must try.. and I've got a super sensitive skin and this toner from saturn is best for it. It helps recovering damages on my skin/face and it's really hydrating as well and serum is all so given good effect on skin
Lovely and best product
This face wash is great for those with dull, uneven skin tone. It contains soy extract, which helps to brighten the skin and even out the complexion. It's gentle enough to use every day and doesn't cause any irritation or breakouts. Highly recommeded